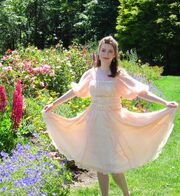 Next time you need to come up with a creative costume idea, make yourself a costume that looks like Liesl's Dancing Dress from the Sound of Music! I used the beautiful pattern that is available at
www.edelweisspatterns.com
and ended up with one of my favorite costumes I've ever made! You can see from the photos that this design has the same billowy sleeves, circle skirt, and fitted bodice that Sound of Music fans have loved for the last 45 years!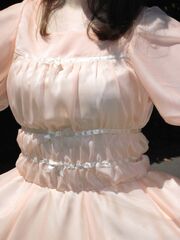 Ad blocker interference detected!
Wikia is a free-to-use site that makes money from advertising. We have a modified experience for viewers using ad blockers

Wikia is not accessible if you've made further modifications. Remove the custom ad blocker rule(s) and the page will load as expected.